Oh yes, the Koreans invented everything, including the Tamil language. Koreans even rode dinosaurs. They were the very first Chinese, and lived in China, just to confuse people.
I know there are some supernationalistic Koreans who make up all sorts of ridiculous claims, and suspect that most Koreans are embarrassed by all that malarkey.
If Chinese characters were invented by Koreans, it would fit their language, and they wouldn't have needed to invent their own alphabet.
The Chinese we write today, be it simplified or Traditional, can be traced directly back to the earliest complete writing we know, the oracle bones and bronzes, which date back well over three thousand years. Unless you pretend that the Shang dynasty was Korean, you have to see that the Chinese were writing Chinese long before Korea even existed.
The Shang dynasty writing is the earliest complete Chinese writing we have, and it in turn has its roots in even earlier signs, a sort of preliterate writing, that appears on pottery.
Here are some signs found on pottery from the 大汶口 Dawenkou culture, around 3000 BCE, or five thousand years ago.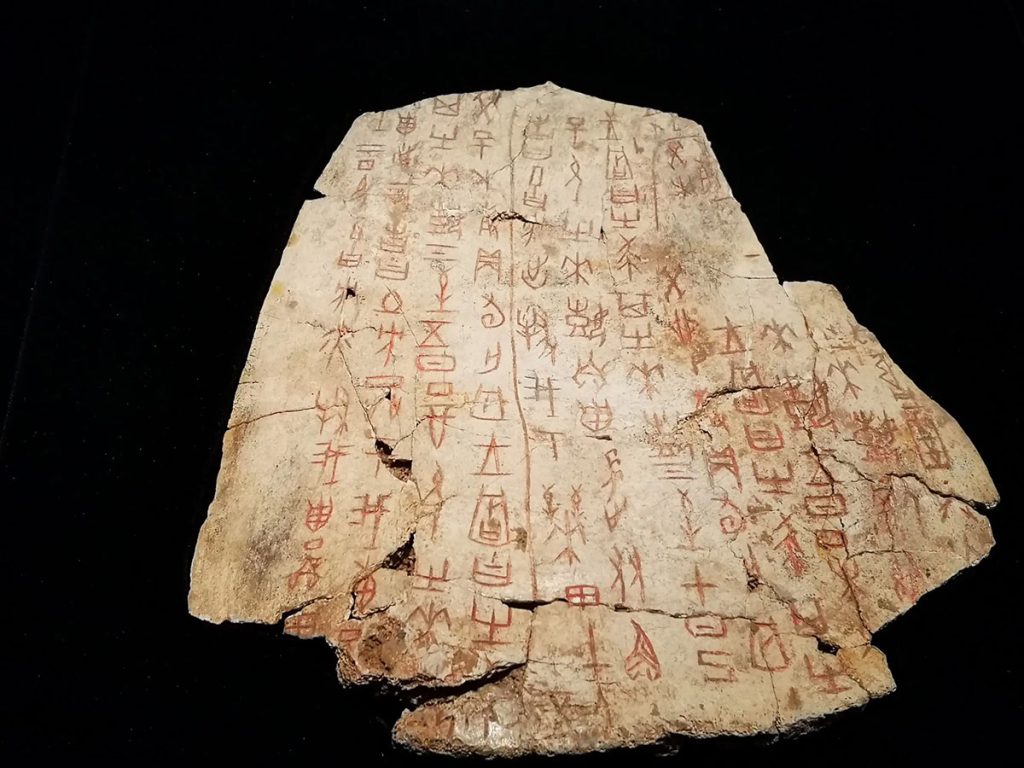 There is endless debate about just what these mean, but they do seem to be some sort of writing. You can see that they are individual words, just like you see on Shang bronzes, rather than sentences.
The entire evolution of Chinese script takes place squarely on Chinese soil in the Chinese tradition. You may as well say that the Mayans invented Chinese characters. It makes as much sense.